Facial Moisturizing Cream
Regular price
$120.00 USD
Sale price
$60.00 USD
Unit price
per
Sale
Sold out
Facial Moisturizing Cream
50 ml | 1.62 fl. oz.
Experience the ultimate skin rejuvenation with our exclusive formula that hydrates and moisturizes the skin from the inside through intense cell renewal. Due to its combination of collagen, elastine, growth factors and exosomes, it restores the firmness and freshness of the skin. 
Growth Factors support cell repair and stimulate the production of important proteins, such as collagen and elastin. Your skin will appear brighter, tighter, and more even-toned, giving you back your glow.
Experience the ultimate transformation with our breakthrough formula:
Boost structural protein levels, e.g. collagen and elastin
Reduce inflammation and redness
Reduce skin laxity and wrinkles
Plump up skin
Reduce pigmentation
Improve blood supply
Reduce scarring
How to use:
1. Clean the skin area to be treated.
2. Apply on the face and spread evenly, with special care in the eye contour area.
3. Later, you can apply any cosmetic you want.
Use in the morning and at night
Elevate your skincare routine with Entice Skincare's Facial Moisturizing Cream and rediscover the true beauty of your skin.
Ingredients: Conditioned Medium with Growth Factors and Exosomes secreted by Mesenchymal Steam Cells, Collagen, Elastin, Deionized Water, Cetyl Alcohol, Glyceryl Stearate, PEG-75, Stearate, Ceteth-20, Steareth-20, Caprylic/Capric triglyceride, Isopropul myristate, Betaine, Sodium PCA, Sorbitol, Serine, Glycine, Glutamic Acid, Alanine, Lysine, Arginine, Threonine, Proline, Propylene Grycol, Laminaria Digitata extract, Carbomer C-920 Ethoxydiglycol, Tocopherol acetate, Diazolidinyl Urea, Iodopropynyl Butylcarbamate, PEG-33, PEG-8, Dimethicone PEG-14, Triethanolamine, EDTA. 
Share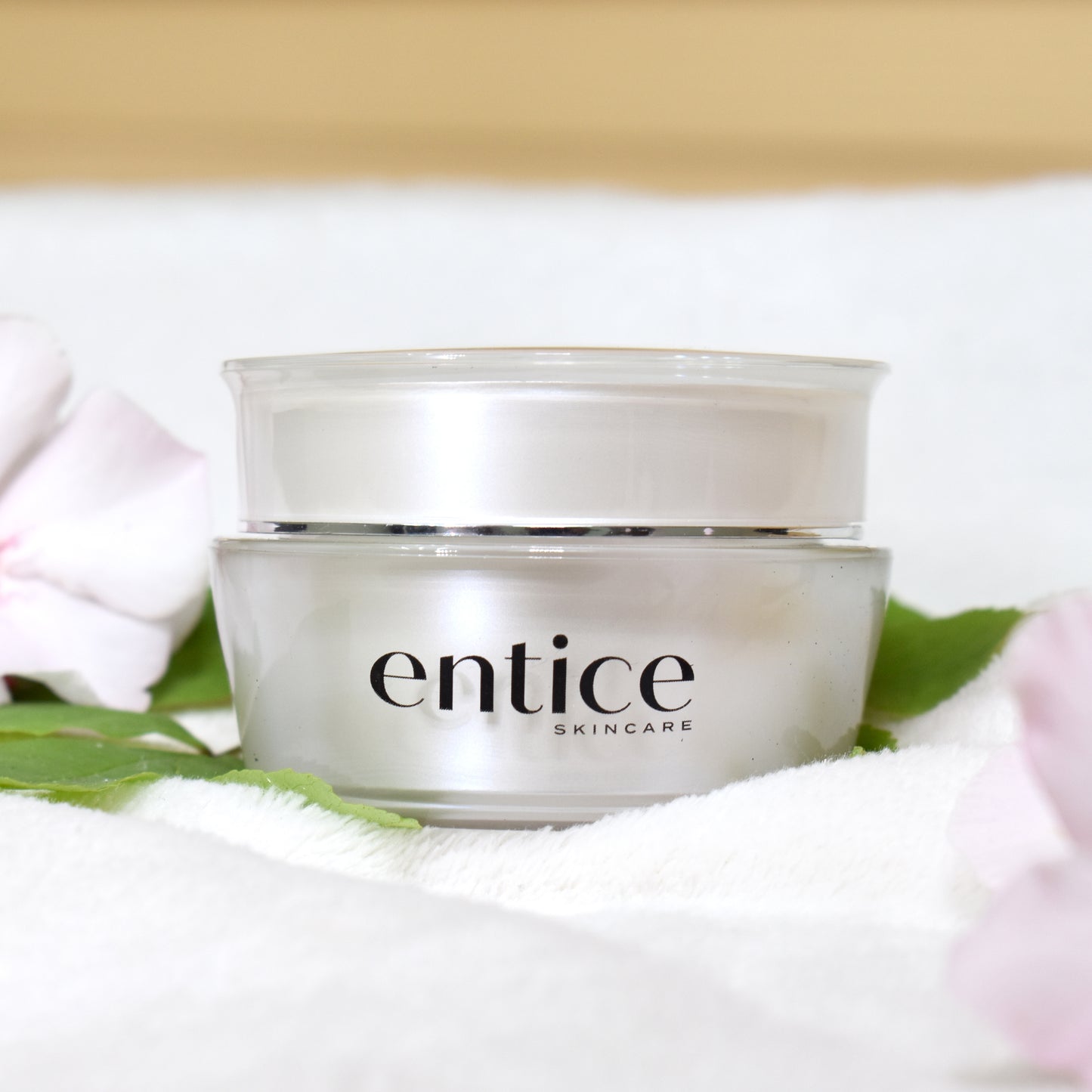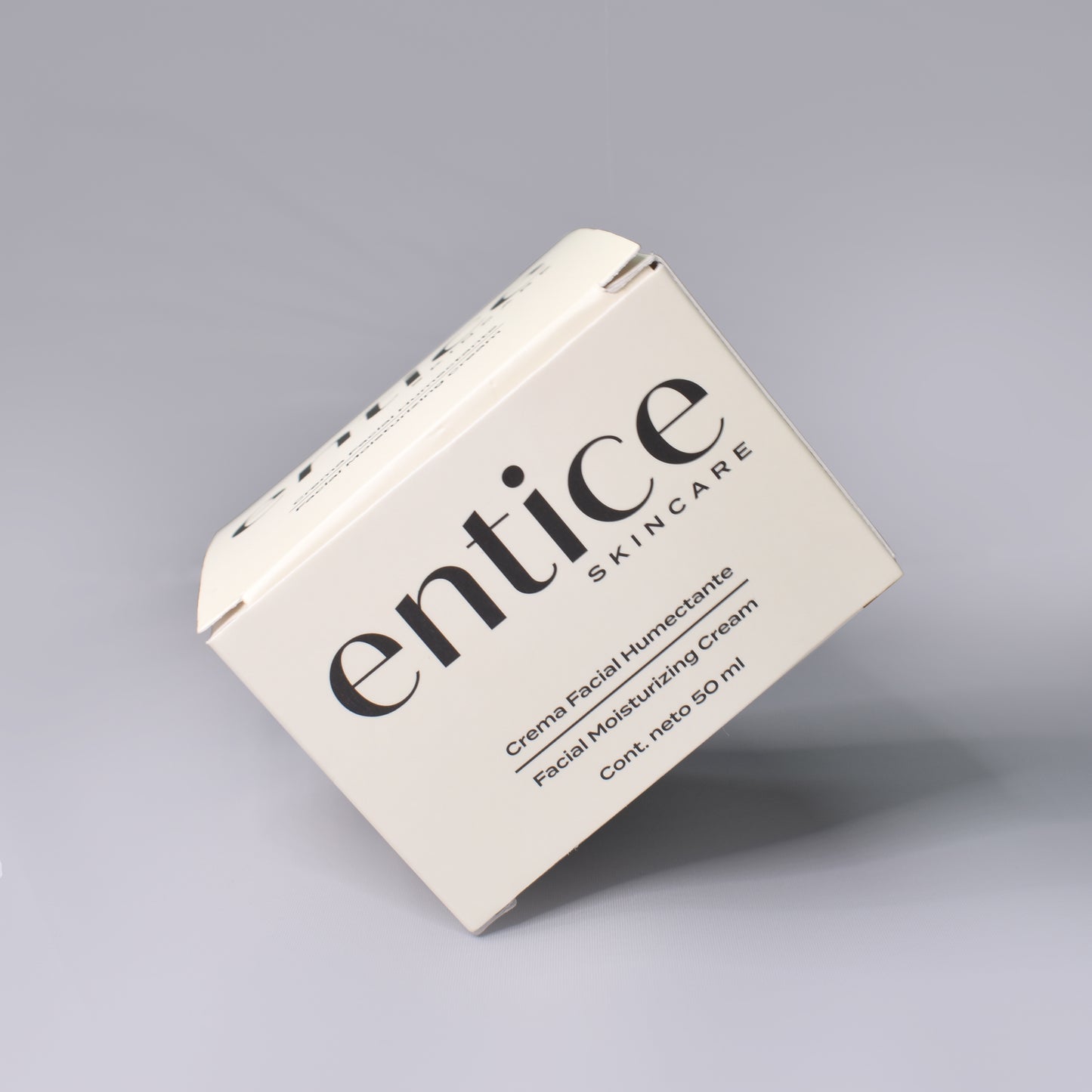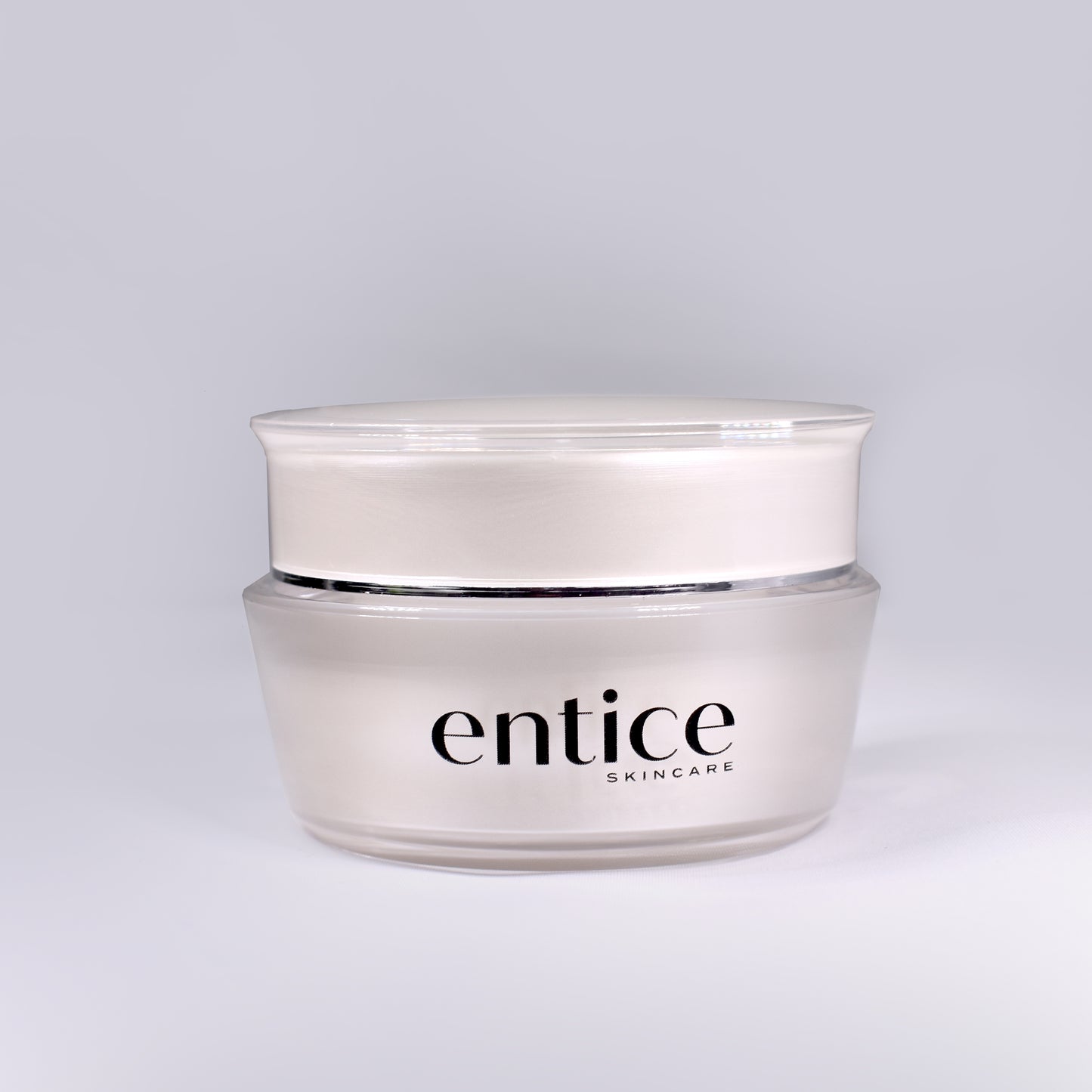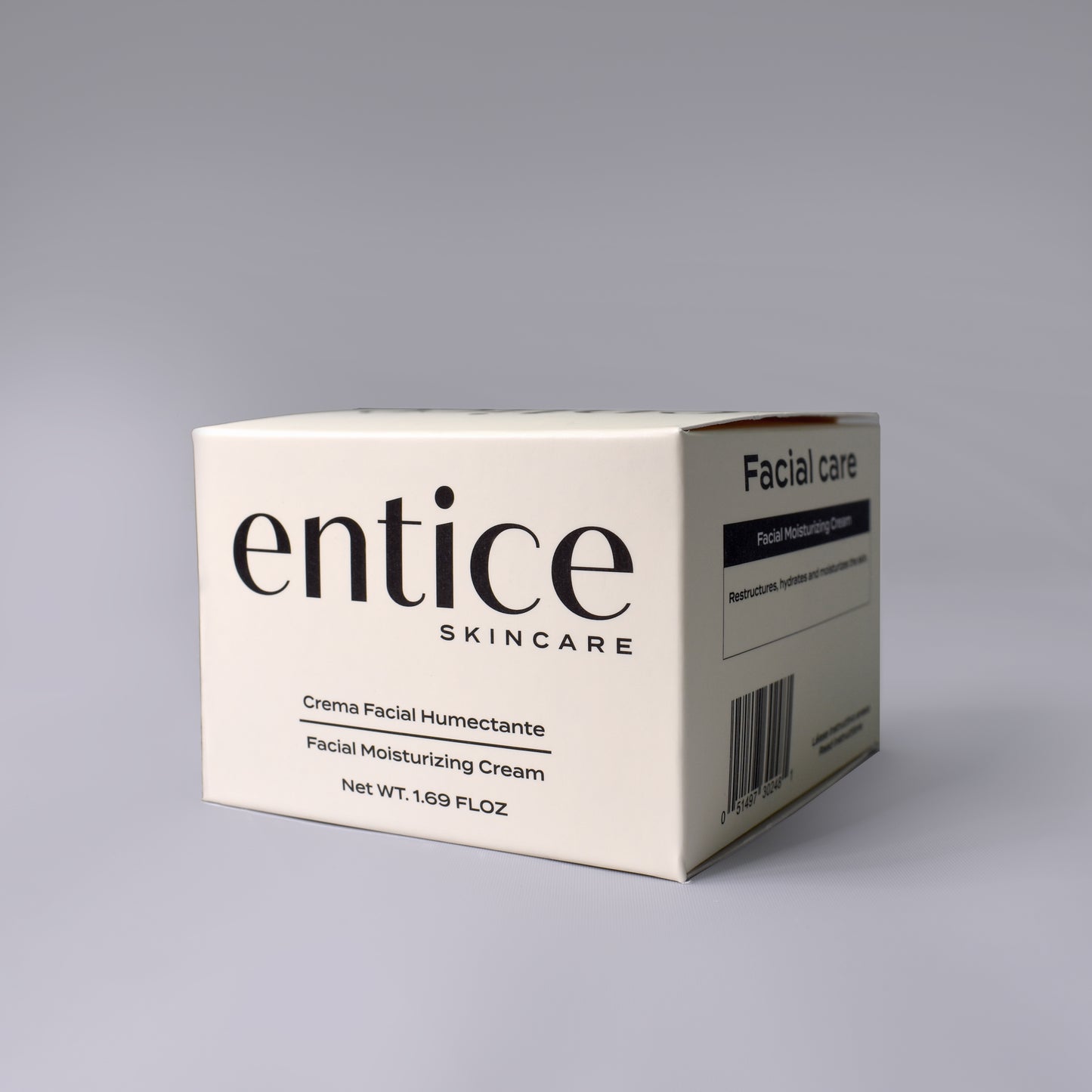 WELCOME TO ENTICE SKINCARE
We care about your skin health.We are committed to help you find the perfect treatment for your skin type, if you need help with choosing your products, contact us, and we'll try our best to help you!
Growth Factors
Growth factors promote the formation of collagen and elastin to provide firmness and elasticity. And that's what we all want, don't we? But... What are growth factors? How do they work?...

FIND OUT HERE IN OUR BLOG